Analysis, simulation, planning, consulting. Directly from the user. Everything from a single source.
next generation performance
So which tool do we use now?
Does this question sound familiar? We like to think so, because a few years ago we were faced with a similar dilemma: Which software to choose for reporting, analysis, planning & Co. Where are the differences, where are the advantages and disadvantages, what suits us at all? Our decision to partner with Board marked not only the beginning of a partnership but also the starting point of a success story.
A TOOL FoR PROS made in switzerland
With headquarters in Switzerland and the USA, Board focuses exclusively on BI & Performance Management. And it shows. Like us, many well-known international companies rely on the software. Whether scorebording, dashboarding, budgeting, analysis, financial consolidation, simulation or machine learning: With Board, you can take your BI & CPM to a new level.
individual Like Your Business
Our consultants advise, support and accompany you from planning to implementation of the software. Our focus is on mapping your business as precisely and accurately as possible in the tool. And we do this either with your active assistance or fully autonomously and "turnkey".
Our co-working approach: You are the active part, we accompany and support you throughout the entire project.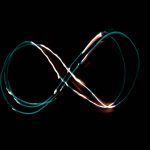 Sit back and let our consultants take care of everything – all-in implementation from A to Z.
Projects that have been successfully completed thanks to Rimo are both confirmation and motivation for our efforts. In the following we may present one of them in more detail.
The SPL TELE Group is the Austrian market leader in services for mobile communications providers and the innovation leader in electromobility and IoT. Special requirements also require special solutions: Rimo helps SPL TELE Group to handle projects that would otherwise be difficult to implement in this way.
Do you have a question or are you interested in our services?
We look forward to hearing from you!